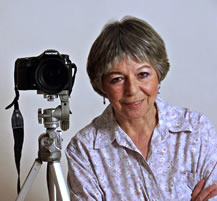 Born and bred near Paris, I was highly allergic to formal teaching and left school as early as I could with only the most basic qualification under my belt...
I had discovered Swinging London in 1966 as a music-loving teenager and ended up, pretty much by accident, settling in Britain in 1969. After three years working as a bilingual secretary, I got my big break by sheer fluke in 1972 when I was taken on – still as a secretary – by Larry Westland, who was beginning to organise musical events sponsored by the British musical instrument industry and other music bodies.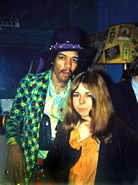 Paris Olympia, 1968
Within a year I was running the Melody Maker Rock/Folk Contest and helping to organise the National Festival of Music for Youth. After a while, other events were added to our portfolio – notably the Schools Prom, the British Music Fair and the British Marching Band Championships.
In 1975 I had received my first reflex camera, a Pentax SP1000, as a Christmas present – until then I had only shot the odd film first on a Brownie Starlet, then on a 1952 Kodak Retinette. Within a couple of months I acquired some second-hand darkroom equipment and never looked back!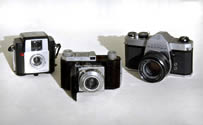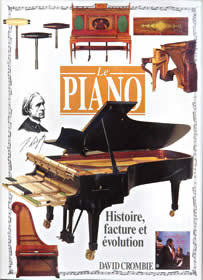 My professional activities gave me the wonderful opportunity to combine my two passions – music and photography. The latter was purely a hobby but, soon enough, I was being asked to take pictures by members of the industry, parents of young players, etc. – these were the days before the advent of sophisticated compact cameras! So it was that my hobby generated a small but useful addition to my income, and turned me into a semi-pro photographer.
I became self-employed in 1983, organising the British Music Fair, then a trade-only event, for a couple of years. When the Fair became public, and therefore much bigger, I was retained to produce the catalogue and organise demonstrations by well-known artists. Over the next few years I provided various services to the music industry – photography of course, but also designing product catalogues, selling advertising space, organising masterclasses, etc.
By 1989, with the early signs of a recession, work was getting thin on the ground and, remembering I could speak two languages, I decided to put on a new hat – that of translator. Much of this work was for translation agencies and can cover any subject, but I have also translated many books on musical instruments as well as teaching methods. In this field, my pride and joy is the translation into French of a beautifully illustrated book covering the entire history of the piano, complete with a wealth of technical details.
By the late 1990s the musical instrument industry had changed beyond recognition, I felt I was getting into a rut and my elderly mum, near Paris, was getting frailer. In 2001, with the support of modern technology (the internet, British TV by satellite!), I decided to move back to France, settling this time in the sunny south – a beautiful area on the borders of Provence and Languedoc, with hills and vineyards and a different pace of life.
The opportunities for combining music and photography are now few and far between but I love shooting the local flora and fauna as well as the region's beautiful landscapes. Progressively I reduced my translation work for agencies and finally stopped in 2015 to have more time to enjoy life, my garden and my cats, to socialise with my many cosmopolitan friends and, of course, to take my photography further!